Vineta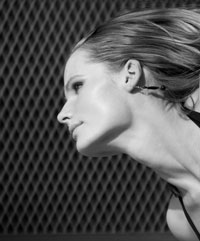 My name is Vineta, I'm a Latvian salsa teacher and dancer.

After many years teaching salsa and performing international congresses in Europe I am established in Paris since 2010.

I travelled two years in latin america and in the caribean islands to dive into the roots of latin dances, learning afro-cuban dances like guaguanco, yambu, columbia with Junier from Conjunto Folklorico Nacional in Habana, Cuba where I totaly spent more than 5 months.
I practiced tango in Buenos Aires, with the famous Canelo Tango Estudio.
My teaching specialities are : lady styling and body movements, salsa on1, salsa NY style, bachata.